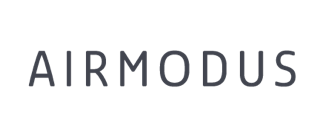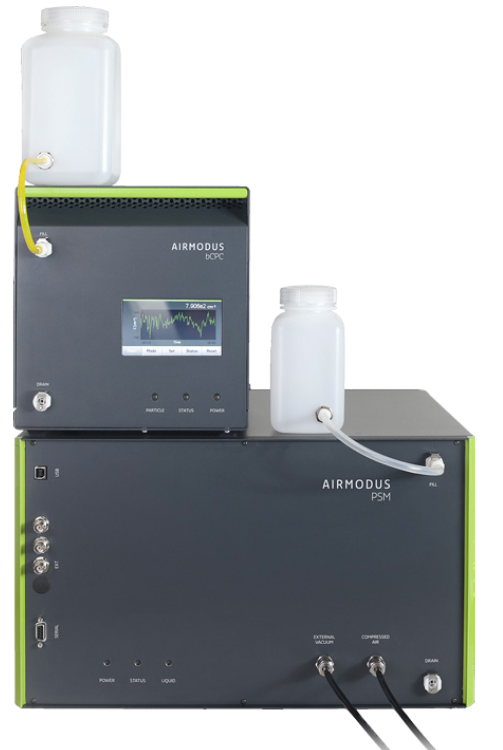 AIRMODUS A11 nCNC
nano Condensation Nucleus Counter
A10 Particle Size Magnifier & A20 bCPC for detection and monitoring of particles and clusters of 1nm to 4nm in diameter with total number concentration of sub-micron aerosol particles.
---
testo NanoMet3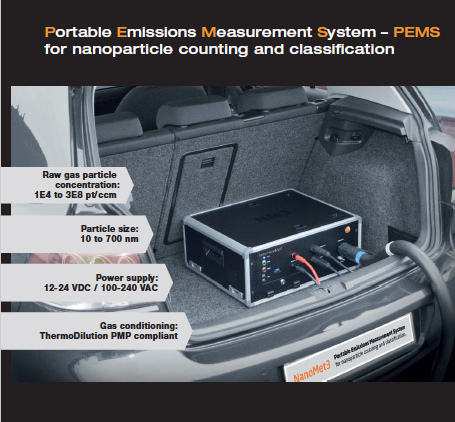 ---
SPOT SAMPLER™
for Airborne Particle Collection
A new kind of airborne particle collector enables affordable, time-resolved characterization of particulate chemical composition at multiple locations. Using well-known water condensation technology similar to that developed for condensation particle counting, the SPOT SAMPLER™ collector provides uninterrupted collection of particulate matter as concentrated dry deposits into small wells, or as a suspension in a small volume of liquid.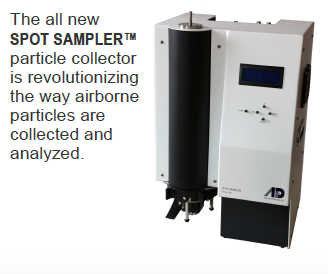 Advantages include:
High particle collection efficiency with no particle bounce — >95% from 5nm to 2.5μm for dry collection; >90% up to 10μm for liquid collection
New 3-stage condensation growth technology with minimal heating of the airflow minimizes loss of volatile constituents, reduces thermal decomposition, and maintains microorganism viability
Uninterrupted, time-resolved sampling from minutes to hours
Concentrated sample deposition with small volume extraction improves analysis sensitivity (LOD/LOQ)
Automation of laboratory sample handling for higher data quality and lower cost
If you would like further information about the Spot Sampler™ or other instruments offered by Aerosol Devices Inc., please contact us directly at sales (at) scielutions.com